My Grandmother's Pie is local to Historic Springfield and owned and operated by the lovely Allison D'Aurizio! She makes a Vintage Pecan Pie that will knock your socks off! Everything she makes is crafted with her own hands. She is definitely the Queen of Cakes and Pies! Her Grandmother would be proud! Visit her website here to place your first order:
My Grandmother's Pie.
---
Farm fresh and boldly flavored--no kidding! Their pops are heavenly. Here is a sample of the flavors, which vary with the seasons:
Strawberry----Peaches & Cream----Raspberry Limeade---Blueberry Buttermilk---Peach Mint Julep---Pineapple Jalapeno---Blueberry Lemonade---Lime Pie---Parson Brown Orange---Strawberry Lemonade---Coconut Cream---Apple Cider---Hot Chocolate.

The pops are one thing but Suzanah has the best blog around in my opinion. She is a social media maven! And their vintage camper, Pearl, is so charming. Named in part after Pearl S. Buck...one of my favorite authors.

Visit their website and see what all kinds of good things are going on here: Bold City Pops.



---
Have you seen their garden grow? Drive by. It's impressive.


---
This is a community forum that tells you everything about Historic Springfield you want to know. They highlight new residents, local businesses and publish an Event Calendar. You can visit their website by clicking here:
myspringfield.org.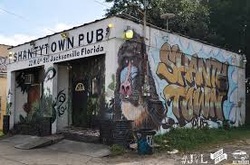 Shantytown Pub
22 W. 6th Street
Jacksonville, FL 32206

Living up to it's name, Shantytown is a perfect example of what a dive bar should be--slightly weird but intimate. They serve up reasonably priced beers with a smile. The service is great. But the best thing is the backyard. Huge tables, a little bonfire in the winter and plenty of locals to mix with.


---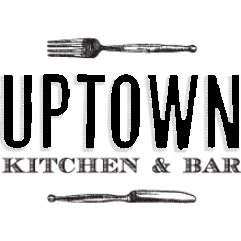 Uptown Kitchen & Bar
1303 N. Main Street
Jacksonville, FL 32206

Uptown Kitchen and Bar is conveniently located on Main Street between 3rd and 4th Streets. The food is excellent. The wait staff is even more excellent. And woohoo....they just added a bar! I hear people who drive from the beach to have breakfast there on weekends. Check it out when you are in the neighborhood! Click here to see their website and view the menu:
Uptown Kitchen & Bar

---
The Library


Our public libraries are such a great resource! And the downtown branch is gorgeous and spacious.

You can grab a bite to eat in the cafe and browse books, movies and magazines till your eyes are blurry!

The library often hosts other events so check the calendar.

At Christmas, the library has many trees throughout and a tree decorating contest. It is just lovely.

Cool off by the fountain outside and sit for a while. Even in the summer it's a reprieve from a days work or squirmy children.



---
Museum of Contemporary Art


MOCA even has classes for children. Short and sweet but worth it.

---
Standard Feed Store


I love this place and stop by frequently because it's on the way to The Jacksonville Farmers Market. They also sell dog and cat food, along with feed for farm animals and our backyard chickens.

---

Just go. It's open 365 days a year.


---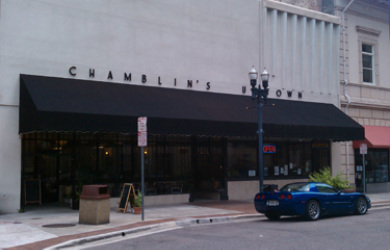 Chamblin's Uptown

Chamblin's has two locations to suit a voracious reader! The Uptown location has a small coffee shop inside and it's located across the street from the Main Library. It's a great place to spend the day or at least a few hours!

---
Riverside Arts Market


Must see. Nuff said.


---
Tres Leches

Delectable desserts.

---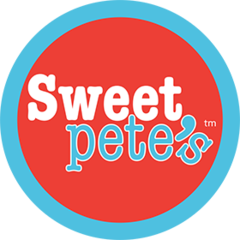 400 N. Hogan St.
Jacksonville, FL 32202

Sweet Pete's was originally located in Historic Springfield. Their colorful and enormous porch decorations were eye candy! Sweet Pete's offers a huge selection of sweets that meet many dietary restrictions such as vegan, sugar-free, gluten-free, and nut-free. But the best thing is the Sweet Science classes they give to children and adults! Hmmm....and team building! I think the cleaning staff and I could bond over chocolate and cotton candy :-)


---
Southern Crossing Antique Mall

Candace Palmer is the owner and as a favor came to my house to do a make-over one day. Holy Cow. The first thing she said is that I must take all of my ugly lamps out to the curb immediately or else I'd never replace them. Then we just shifted my old furniture around and rummaged through the attic to get more of my junk down and just like that she was done. We could have been on TV. She is amazing. Thank you Candace! It was quite a lesson in style, composition, texture, space and comfort. There is no website for Southern Crossing but she is located at 2718 Park St., Jacksonville, FL 32205.

Folio Weekly News and Arts Magazine.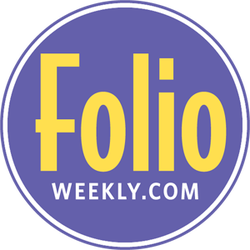 Read it to keep up with all the performing arts and culture happenings in Jacksonville!

It's free.

Great editorials and investigative writing.

What more would you ask for??

---
Chamblin's Bookmine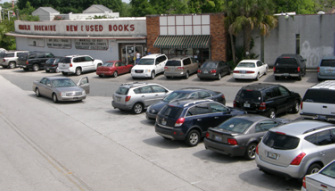 If you click the photo to the left it links you to a youtube video posted by another patron of The Bookmine. It's just a "teaser" and actually better in real life--the dust and smell of old books. Love it. Teachers and even Substitutes can an extra discount, too.

---
Norman's Vacuum


Norman's is where I purchased my first Miele vacuum about 20 years ago and I've been a regular ever since! Excellent customer service, too!

---
American Legion Post 137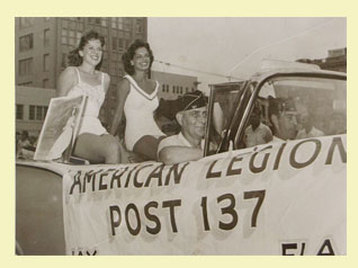 My American Legion Post is 137 on San Juan Ave. I think it's the largest and possibly the best Post around Jacksonville! American Legion people will disagree as they tend to be extremely loyal to their respective Posts! But here it is and what a cool photograph! I joined the American Legion so that I could volunteer for a high school scholarship program called The Oratorical Contest. It's a cool 18,000 dollar scholarship to a deserving student who can speak for 8 to 10 minutes about our Constitution. The students are impressive but we thank the veteran's and who support the Post so that we can fund the scholarship :-).


---
The Thrift Store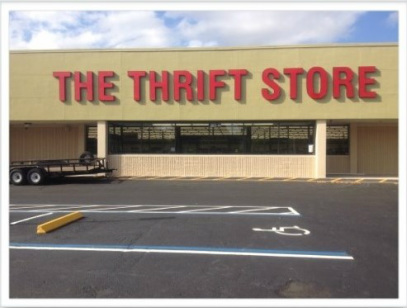 Surely your mother once told you "Looks can be deceiving."

This place is packed with plenty of name brand, high quality clothing and merchandise for just a few dollars. And it's just plain interesting. They have books, toys, housewares, clothing and accessories. Lots of vintage finds and interesting things to re-purpose. This is the ultimate in re-cycling! The clothing is organized by color and type--all women's short sleeve shirts in one section and then grouped by color. It is not, however, organized by size! Lots of antique and eBay dealers shop here daily as well as costume designers and "frugal fashionistas."

3851 Emerson Drive
Jacksonville, FL 32207

---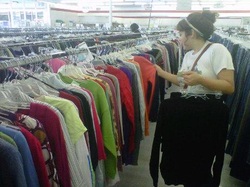 City Thrift
728 Edgewood Ave. N.
Jacksonville, FL 32254

City Thrift is located in the Paxon area...near the intersection of Edgewood and Beaver St. This is a quick go to place for clothing. Unlike The Thrift Store, City Thrift sorts their clothing by size and type so it's much easier to find items in your size range. It has a Vintage Clothing rack right near the dressing rooms, too! If you like thrift and used stuff, this is a little gem!

---
Avonlea Antique Mall

Here you will find some of everything and stuff you didn't even know you wanted or needed! Cafe inside so you can revive yourself as it's one big place. Remember to wear comfortable shoes. It's big. Really big.

---
Nassau Printing


This is the only company I know that delivers fine printed business material to me--at my house, on a weekend. I always receive compliments on my business cards and thanks to Keith Higginbotham at Nassau Printing for that.

---
Dinsmore Feed and Supply


Dinsmore Feed is not actually in Nassau County but it's very close. I get my best chicken advice from Dinsmore Feed and of course fresh hay. Lots of it.

---