Meet the Team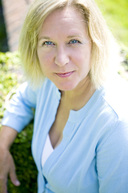 Meri
I am Meri West, proud owner of A Well Kept Home, Inc. and a cleaning enthusiast! I graduated from
North Carolina State University
and most recently from the
Educator Preparation Institute
at University of North Florida. I am a former Air Force officer and Special Agent in the
Air Force Office of Special Investigations
. I am an active member of the
Global Cleaning Association.
I am also an active volunteer for the the American Legion and I serve as the State of Florida, Northern Area Chairman and 5th District Chairman for the High School Oratorical Contest.
I was raised in the Appalachian Mountains of Western North Carolina where everyone was hard working, rugged and self-sufficient. Both parents came from generations of farming families--one tobacco and one dairy. They raised me and my three siblings with the same work ethics as farmers--which is to say we were intimately acquainted with hard work. I paid my own way through college by cleaning houses, waiting tables, being a carpenter's helper, a roofer helper and teaching band camps. I was fortunate to have a
Percy B. Ferebee
scholarship for which I am
still
very grateful! In exactly 4 years I graduated with a Bachelor's degree and no student debt. My first real job was as a Special Agent in the
Air Force Office of
Special Investigations in Bedford, Massachusetts (Hanscom Air Force Base). Life was good. At this job, I met my most influential mentor....
Lt. Col. James A. Johnson, Jr. Esq.
He taught me almost everything I know that set me apart as a competent investigator and now as business owner. Have logical and efficient systems in place. Practice diplomacy. And above all, pay attention to detail.
---
---
---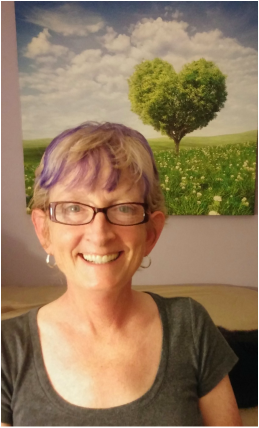 Meet Dione--our resident Green Thumb. Dione (rhymes with Ion) has lived in Jacksonville for 22 years. She moved away briefly to live in West Texas but has been back in Jacksonville for over two years. Many things interest Dione...she has a curious mind and a love of learning. She likes gardening, hiking in the woods and most anything about nature. Currently, she is attending college to earn a Bachelor's degree in Philosophy.
Dione is a very practical, earthy, no non-sense type of person. Family and parenting is important to her. She has a firm handshake and steady eye contact. She thinks ahead and is deliberate about her words and actions.

It comes as no surprise that when I asked what was a goal she responded "to live off the land somewhere in Alaska." She finds inspiration in David Suzuki: a geneticist, environmentalist and broadcaster. You can read more about him here: David Suzuki's Foundation. Dione feels strongly that we should be conscious consumers for the sake of our limited natural resources and because, as she put it "There is no Planet B."

While living in Texas, she had nearly 1000 square feet of green house space where she grew her own, organic fruits and vegetables year round, often bartering with neighbors for eggs and cheese.
---
---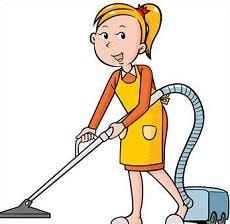 Chris
---
---